Natural hair, pregnant braids in France (My own experience)
I've been planning a protective, natural hairstyle for my labor and hospital stay, ever since my first trimester of being pregnant. One thing's for sure, I don't want a hospital head (i.e. a picture of me looking like a crazy lady with her hair all over her head).
My pregnancy is coming to an end soon and I've been wanting to document and talk about my experience of having my first child at age 42, in France. Monday the 8th of January 2018 (today), I'm at 37 weeks, I thought it was in my 8th month but my midwife told me I'm in my 9th month (go figure???).
The first go-to protective style that came to my mind was braids; however, in France, I've already had two bad experiences of getting my hair braided.
When I was in California, I would get my hair braided all the time (no big deal) and my hair would grow. Let's just say there is something different about Black hair salons in the USA and the African hair salons in France.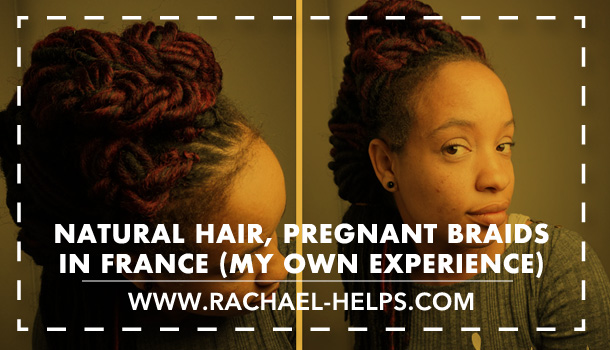 It's the education.
The first time I got my hair braided in France (around 1999 to 2001, there wasn't a natural hair movement in France), I went to Little Africa (aka metro stop chateau d'eau) in Paris. It's in the 10th arrondissement (métro line 4, stop Château d'Eau or Strasbourg Saint-Denis).
As soon as you walk out the metro and on to the boulevard de Strasbourg someone will come up to you and say:
"Bonjour mademoiselle, Coiffure ? Ongles ? Tissages ? Pas chère !".
These guys are called "rabatteurs de Château d'Eau", their job is to bring new clients to different hair salons in the neighborhood. Be careful and just say, "non merci", no thanks. Sometimes it's better to find your own hair salon, and keep in mind many of these hairstylists didn't have official training.
They learned by doing it in their native country.
The prices of hairstyles are very competitive in this area, counting on average 50 to 70€ for long braids, 40€ for a weave, and 15€ for nails, not counting the hair supplies you will need. Just to compare, for my first hair weave I found an American stylist in Paris and I paid him 300 euros.
When I found out about Little Africa, I got my 2nd hair weave (tissage in French) for a protective traveling style. It cost me a total of 120 euros, 80€ for the hair and 40€ to install.
In Little Africa, you can negotiate the prices like you're buying a used car or in a flea market. Many of these hairstylists are immigrants and compete for clients. I was lucky to find a good hair stylist for weaves in Little Africa, I never had a problem with this. If you're screaming in your head about how much I paid to get my hair done that is nothing, in San Francisco, I paid 200 dollars every two weeks to get my hair done.
My 1st bad hair braid experience:
When I first got my hair braided in Little Africa, I really didn't know what to expect. I found a cute style in a magazine and the hairstylist did her best to replicate it. While she was doing my hair I felt a little pain every now and then because she was braiding my hair too tight. I remember telling her that the pulling and tugging hurt. When she had finished, I noticed that my edges were braided in too tight and it felt like my eyes were suddenly slanted like a Chinese girl.
It felt as if my brain was oozing through my braids.
I asked the stylist, "Is this normal to have a headache after getting your hair braided?".
She laughed and replied just take a doliprane (like an Advil). After two days of wearing that style my hair edges fell out and it looked like I had a receding hairline like Mia Fyre from wearing too many braided styles. I was lucky, and after a couple of weeks my edges grew back.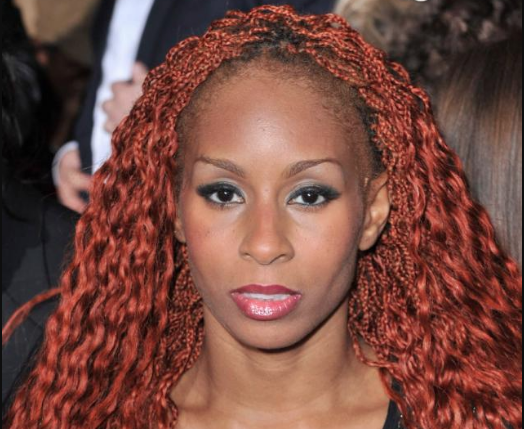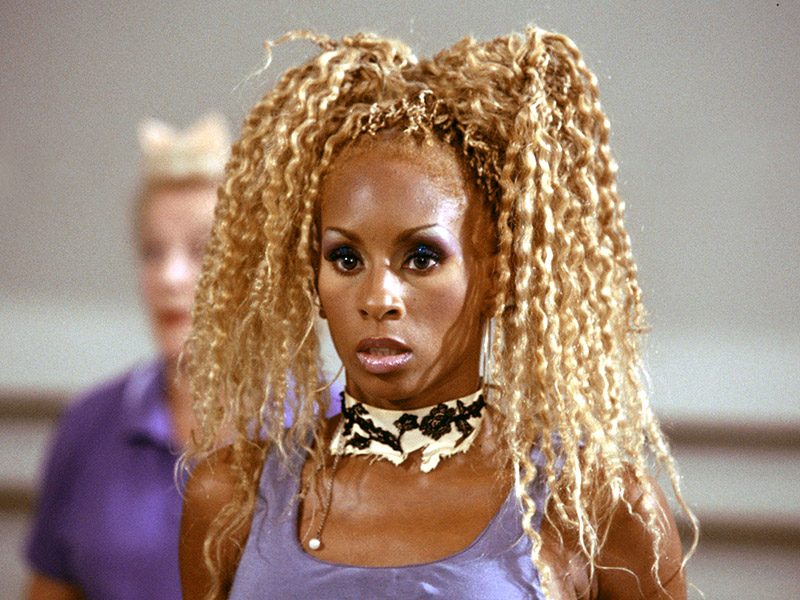 That was my last time I got my hair done in the Château d'Eau area of Paris.
My 2nd bad hair braid experience:
Let's just say braids are the best protective styling while you're traveling and planning to go to the beach.
I was determined to give it another try. Through a friend of a friend, I found a girl from Senegal who could come to my home and braid my hair. I remember she laughed at me because I put my hand over my edges while she was braiding. I didn't want to repeat having slanted eyes, nor my brain juices oozing through my braids.
I was pretty much happy with my second braiding until I tried to take them out.
She didn't braid tight at the root of my hair but braided from micro to medium size braids. I tried for five days to take them out, using toothpicks, and soaking them in conditioner. I was only able to take out ¾ of my hair from the braids. On the sixth day, I got sooooo tired and mad at wearing a hair turban every day I cut it like Sinéad-O'Connor.
After that, I was DONE with braiding my hair.
Now, I'm pregnant and the only two protective styles I can think of are weaves or braids…
What to do?
Back in May 2017, I quickly turned to YouTube for help. I've been following colouredBeautiful (a Hair, Makeup Style Channel) and she did a review on Mali Locs, which is fake dreads that you crochet onto braided cornrows.
After watching the video, I felt that it seemed so easy, just put in cornrows and then crochet the fake locs on to your hair.
So, I decided to give it a try and I ordered online via Elevate Styles.
I've been ordering from Elevate Styles since 2013. The shipping cost to France ranges from 40$ to 69$, it depends on what and how much your order weighs. Delivery is fast, only 2 weeks and you have to sign for the package.
I ordered ten packs of Mali Locs hairs because the last thing I want to happen is running out of hair while I'm crocheting it in.
I know how to braid but I've never braided my hair in cornrows. So, everything was my first time and a least I could control how my hair was braided.
I'm a beginner at best on cornrows. My parts and cornrows were a hot mess but it got the job done. I didn't follow the video to a T and I should have only put 8 cornrows in my hair, but that's a learning curve and now I know. I had way too many rows in the front of my hair that required me to use the 10 packs.
There was a moment when I started to freak out because I began from the back of my head (normally I should have started at the front). With only half of my hair done, I noticed I only had 4 packs left to crochet in. In the end, I was able to work-it-out.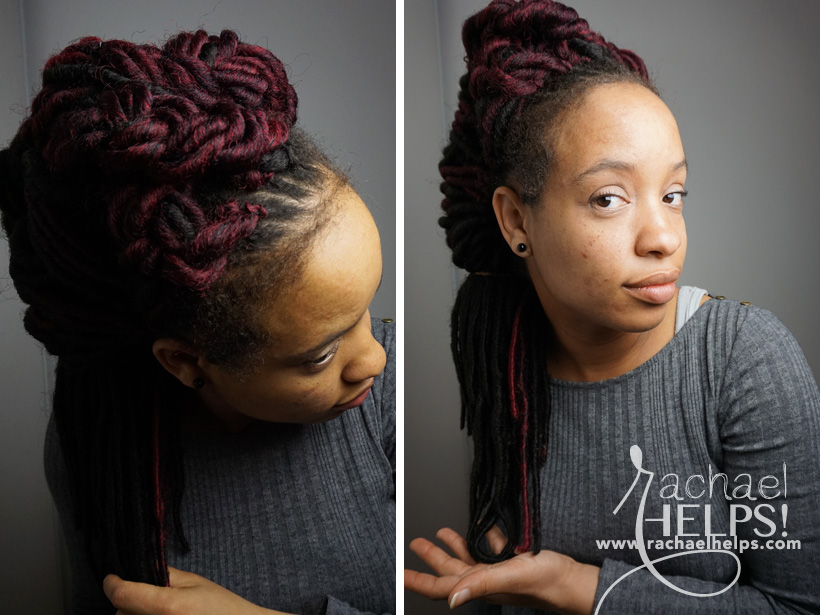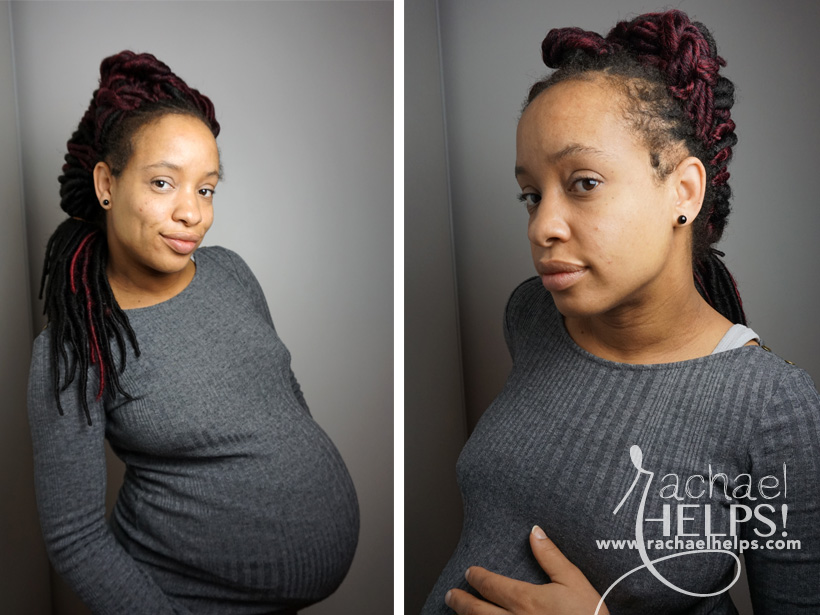 In my video below, I tell more about my first experience on crocheting these Mali Locs, « Would I do it again? And how the hair feels? Etc.. ». At the time I film this video, I was at 38 weeks.
In the comments below, I'd love to hear from you.
So, please share:
Have you already had a bad hair experience in another country?
What protective styles do you use?
Thank you for reading and adding your perspective to the conversation!
See ya in the comments down below.
Remember to LIVE, LOVE & design your life the way you want it to be.
Talk to you soon,
Rachael
If you enjoyed this post, I'd be very grateful if you'd help it spread by emailing it to a friend, or sharing it on Twitter or Facebook.
Pssst…

Would you like to get MORE personal?
MORE intimate details, to my no-bull-shit perspective, on surviving in France (life, work, relationships and more).
I will write you two lettres (letters) per month.
Yes, the old fashion way.
Sound cool?
Then sign-up to une lettre de Rachael.